A strategic partnership between JISH & YNMO Co. to digitize JISH assessements and programs for the diagnosis and treatment of speech and language disorders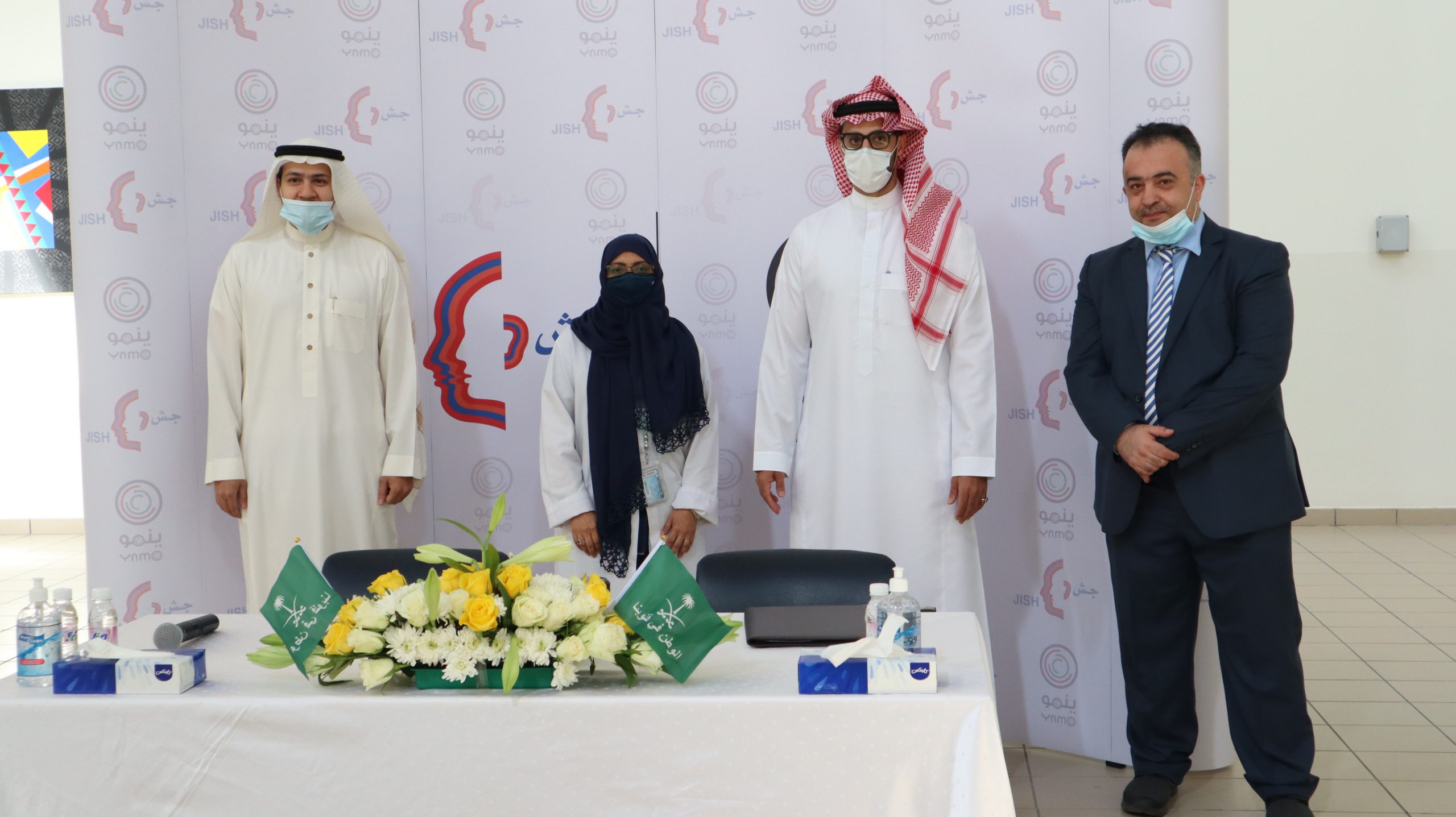 A strategic Partnership between JISH and YNMO to Digitize Tests and Programs that Diagnose and Treat Language and Speech Disorders
The Jeddah Institute for Speech and Hearing – JISH, and YNMO company, the leading platform for developing advanced technical solutions for working with children with special needs and their families, signed a strategic partnership agreement on 30 December, aimed at digitizing a set of standardized tests and programs and making them exclusively available on YNMO platform, within the framework of the Institute's longstanding commitment to contribute to the advancement of diagnostic and therapy services in and around the Kingdom of Saudi Arabia.
The memorandum of understanding was signed by Dr. Nahla Dashash, Director of Clinical Services at JISH, and Dr. Fahd Al-Nimri, the co-founder and CEO of Ynmo, at the headquarters of JISH in Jeddah.
The assessments and programs that will be digitized include: JISH Arabic Communicative Development Inventory, JISH Articulation Test, JISH Initial School Readiness Test, JISH Aural Rehabilitation Activities & Skills Program (JARAS), and Dr. Nahla Dashash's program for training families of hearing-impaired children and cochlear implants for children under five years of age.
YNMO company is one of the emerging Saudi companies that have developed significantly in a short period of time, as it entered into many contracts with a group of government and private agencies inside and outside the Kingdom of Saudi Arabia. YNMO provides advanced technical solutions that help professionals who work with individuals with special needs to efficiently and high-quality manage individual educational and rehabilitation programs, which is one of the most important pillars of sustainable development.