WORKSHOPS
JARAS (JISH Aural Rehabilitation Activities & Skills program)
The concept of verbal auditory rehabilitation has emerged as a result of scientific and technical developments in the field of rehabilitation for the hearing impaired. The development of hearing aids and cochlear implant processes has provided an opportunity for many children and hearing impaired people to be candidates for this type of rehabilitation in order to gain the ability to verbally communicate with others. To ensure the success of the Verbal Auditory Rehabilitation process, a specific program for Verbal Auditory Verification must be used to include activities and exercises that will be used to improve the child's auditory skills.
There are many widely recognized aural rehabilitation programs such as (Auditory Verbal Therapy) AVT, SPICE (Speech Perception and Instructional Curriculum and Evaluation)، and the (Auditory Skills Curriculum). However, these programs are designed for English speakers and cannot be translated into Arabic due to linguistic and cultural differences. Hence the idea to design JARAS program for auditory rehabilitation for Arabic speaking population to be the first of its kind in the Arabic world. The program is divided to four main sections: determining the presence of sound, auditory-tonal skills, distinguishing verbal sounds, and distinguishing continuous speech, and each part contains sub-skills. The program includes an explanation of each of the audio skills, some of the proposed activities, pictures and tools that can be used according to the child's age in order to achieve the treatment goals.
Program objectives:
The developmental sequence of audio skills
Methods for assessing each of the audio skills
Hearing activities and exercises that can be used with children with hearing impairment (3-8 years)
Hearing activities and exercises that can be used with children with hearing impairment (ages 8 years and older)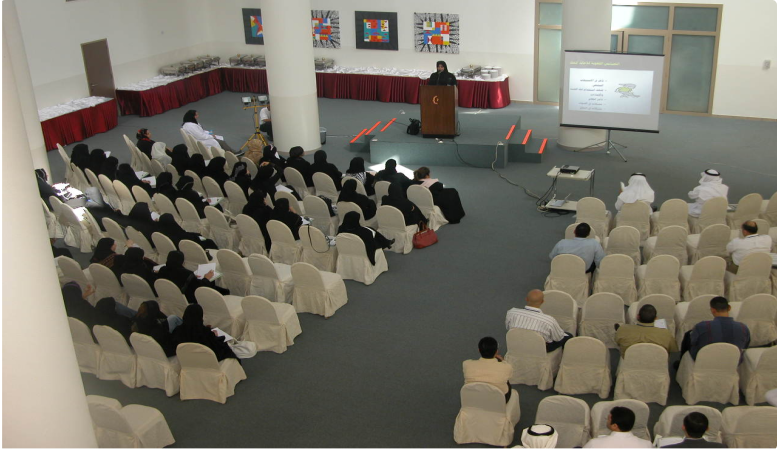 Program duration
10 hours
Assessing language-based learning difficulties and treatment strategies:
Objectives:
Definition, causes and characteristics of learning disabilities in general, as well as the identification of communication disorders associated with learning difficulties in children aged 4-10 years
Language based learning difficulties and the characteristics of learning problems in children with language-based learning difficulties.
Methods for screening and evaluation of children with language-based learning disabilities, as well as methods of detection of learning difficulties of linguistic origin in bilingual children.
Features of learning problems in children with learning difficulties of linguistic origin
The role of a speech and language pathologist in developing reading and writing in the field of language-based learning disabilities and some suggested treatment strategies
Workshop duration
8 hours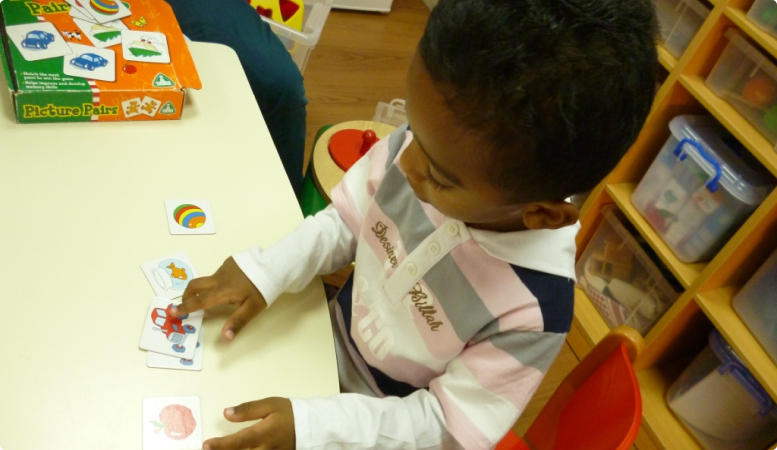 Learning Language and Loving It™ – The Hanen Program® for Early Childhood Educators  
In any preschool classroom, the needs of children can be very diverse, and some can be much harder to engage and teach than others. This makes your job as an early childhood educator difficult when you're trying to make sure that every child in your classroom is given the best possible opportunities for learning.
The Learning Language and Loving It Program was designed to provide early childhood educators with practical strategies for helping all children in the classroom build language and social skills, no matter what their learning and communication styles are, and even if they have special needs.

The Learning Language and Loving It Program provides you with practical, research-based strategies for:
Promoting every child's language development using natural everyday activities, routines and play
Becoming attuned to children's interests so you can follow their lead, which is known to foster language development
Adjusting the way you talk to help children develop more advanced language skills
Promoting interaction among the children themselves
Facilitating language-learning in pretend play
Fostering emergent literacy skills
Program components
A Hanen Certified speech-language pathologist or early childhood education consultant leading the program to a group of up to twenty educators;
5-8 intensive group training sessions (15-20 hours) in which you learn through a variety of media and by interacting with your fellow educators;
4-6 individual videotaping and feedback sessions for each educator (educators' interactions with children are videotaped by and reviewed with the group leader); and
User-friendly resources to support your learning
Social Communication Skills for Children in Kindergarten and School Age: Assessment and Treatment
Social communication skills are one of the most important skills required to use language appropriately for different social situations. Children who have different language disorders (such as autism) may have deficiencies in social communication skills. This workshop aims to shed light on some methods of assessing social media skills. It will also provide participants with several treatment strategies to target the problem.
Defining social communication disorders
Determining the social communication skills that should be evaluated in children with delays and language disorders in kindergarten and school age
Explaining the strategies that can be used to develop social communication skills among children in kindergarten and school age
Learning the extent of the impact of social communication difficulties on the individual's effective ability to participate effectively in different social situations, to develop his/her relationships with peers, to achieve academic success, and to perform successfully at work
Workshop objectives:
Assessing and Developing Play Skills and Their Role in Language Development in Children
Play has an important role in developing cognitive skills and developing speech, language and motor skills. Through play, children discover their surroundings and interact with different communication partners, where they can share social and emotional experiences. The workshop will target the natural development of play skills, and different types of toys. It will also identify children who may have difficulty acquiring playing skills appropriate for their developmental age. In addition, the evaluation process and treatment of playing skills will be discussed. The different ways of developing the language through natural activities will be discussed.
Workshop objectives:
Learn the natural development of children's playing skills
Learn about different types of toys
Identify children who may encounter difficulties in their play skills
Developing play skills through therapy sessions
Learn ways to develop language through natural activities