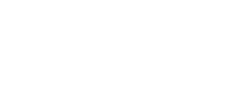 The 22nd Annual Conference on Communication Disorders
(A Multidisciplinary Approach in Communication Disorders, Otorhinolaryngology, Psychological and Behavioral Rehabilitation: Latest updates and recent treatment approaches).
Coming Event
4 DAYS
10 HOURS
40 MUNUTES
50 SECOND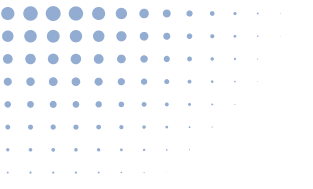 About Jish
The Jeddah Institute for Speech and Hearing & Medical Rehabilitation (JISH) is a not-for-profit institution,devoted to speech-language and hearing service delivery. It is the first facility of itskind in the Kingdom of Saudi Arabia. The Institute was established in 1991, in thecity of Jeddah to improve the well-being of people living in Saudi Arabia andneighboring countries by providing premium services for two of the most cherishedhuman faculties: speech/language and hearing.
Download All Lectures and Workshops
First Day Program

Download File
Second Day Program

Download File
About 22nd Annual Conference
We are happy to organize our 22nd Annual Conference on Communication Disorders. Since 1991, JISH's main aim to raise awareness on communication disorders, and provide therapists and professionals from Saudi Arabia and other countries with new research and acquire latest information and techniques to improve their clinical skills and deliver better services to their clients. This year, prominent specialists and doctors from different fields (dentistry, occupational therapy, Otolaryngology, pediatrics, psychology, applied behavior analysis and speech language pathology) are participating in lectures, panels, scientific papers and workshops, to emphasize the importance of multidisciplinary approach in treating persons with special needs
Download JISH 2023 brochure
LISTEN TO THE
Event Speakers
Dr. Jihad Ahmed Al-Masry
Ms. Taaluf Albakree
Dr. Murad Al-Momani
Mr. Saleh Suliman Alsuwailem
Dr. Amel Alawami
Dr. Wael A. Al-Dakroury
Amal Alyamani
Dr. Shaza Saleh
Dr. Fahad Alnemary
Dr. Faisal Zawawi
Dr.Batool ElSayed Hassan
Ms. Shumaila Jaffrey
Mrs. Karelyn Craig
Ms. Doaa Shehatah
Mr. Ahmed Eid
Dr. Ibrahim Jamal Issa
Mr. Anas Mohammed AlShaya
Dr. Hanin Rayes
Mrs. Cherine M. Basfar
Mrs. Halah Abuliyah
Dr. Abdulrahman Ibrahim Alakeel
Dr. Mohamed N. Garrada
Dr. Mohammed Fala AlHarbi
Ms. Malak AlRamady
Ms. Enas Abdalla
Ms. Sanaa Ibrahim
Dr. Shahad Mohammed AlKhalifah
Mrs. Rozan Khatib
Dr. Mona Indargiri
Dr. Shahad Mohammed AlKhalifah
Fill Event's Form
The 22nd Annual Conference on Communication Disorders Registration Form